Porta del Paradiso
1990
BronzE
–
Project in collaboration with Galleria Frilli
Battistero di San Giovanni, Firenze (ITA)
Installed in the east door of the Baptistery of Florence, the main one located in front of the Cathedral of Santa Maria del Fiore, the Porta del Paradiso (the Gate of Paradise) was made by the goldsmith and sculptor Lorenzo Ghiberti between 1425 and 1452. Considered one of the most famous works of the Florentine Renaissance, the completely gilded Door was nicknamed of Paradise by Michelangelo Buonarroti. More than 5.2 meters high and 3 meters wide, it is composed of 10 main panels arranged in pairs on five horizontal registers depicting biblical scenes, each door therefore has five scenes surrounded by four frames that contain a total of 24 small niches with biblical figures and 24 medallions with heads and small busts, among which a self-portrait of Ghiberti himself can be recognized. A sumptuous frame made up of long golden strips at the sides, at the top, at the bottom and in the corner squares complete the story.
In 1990, during the last important restoration, the original doors were moved for conservation reasons inside the Opera del Duomo and replaced by a modern copy, still visible today in the Baptistery, financed by the Japanese patron Choichiro Motoyama.
Carried out using molds of the original taken in the early post-war years, the casting was made out by the Aldo Marinelli Foundry of the Galleria Frilli in Florence, while in our workshop had followed a carefully, precise and long assembly of each panels, frames and busts on the bronze structure carried out by us. The galvanic gilding was handled by the French company Chardon & Fils.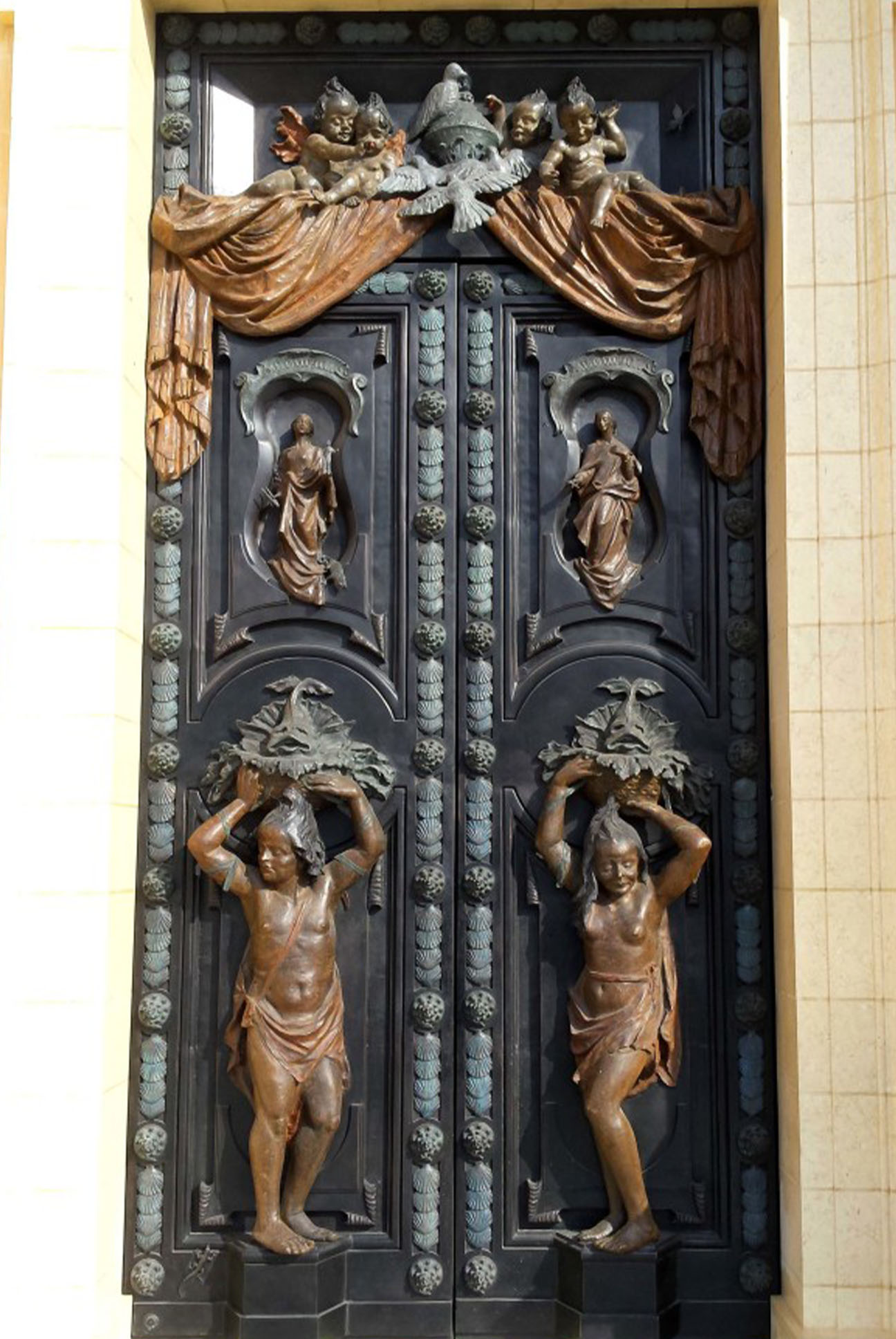 CHRIS EBEJER
"Bronze door"
PAOLO CAVALLO
"Church of mercy doors"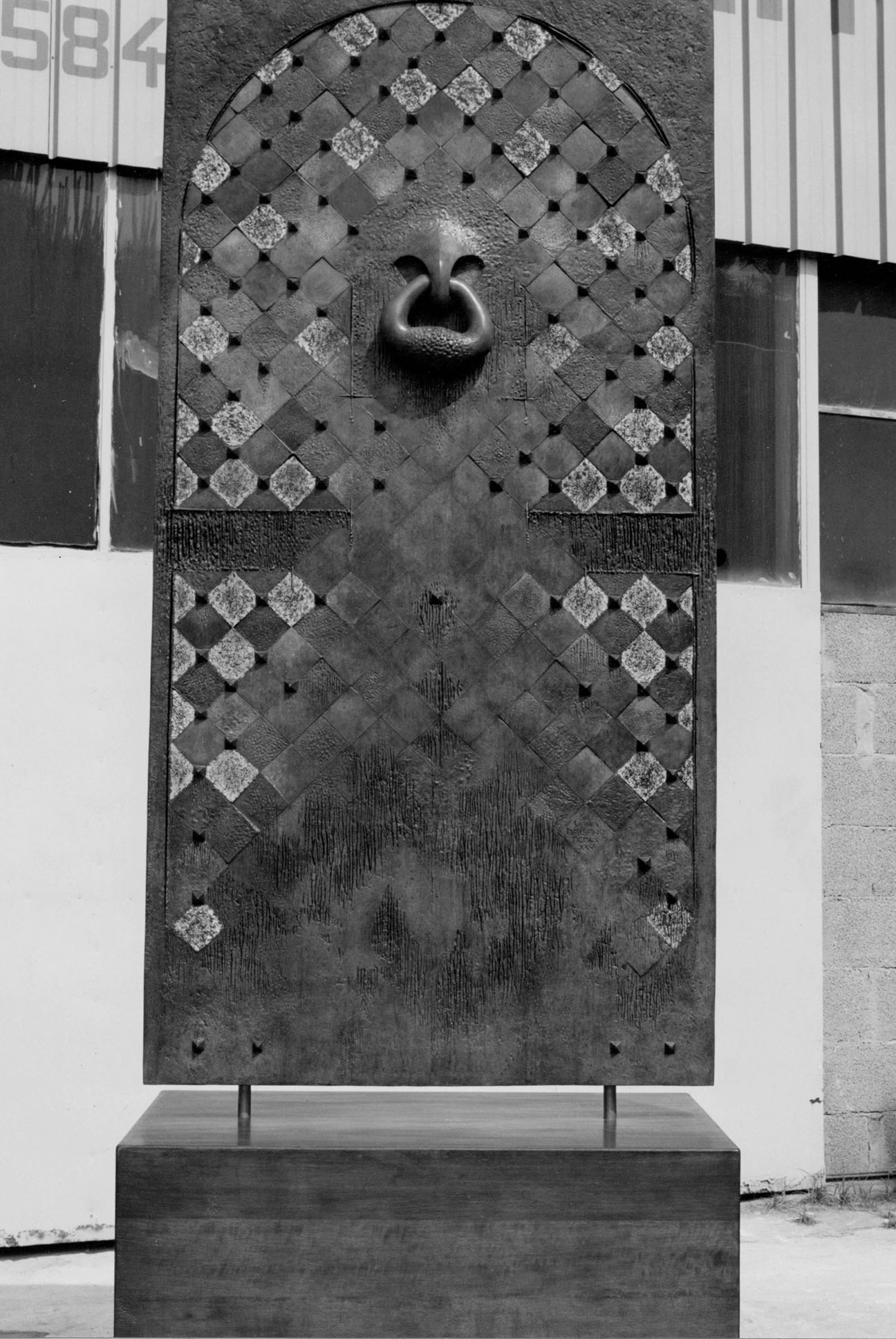 SILVANA E STEFANIA MAISANO
"Porta"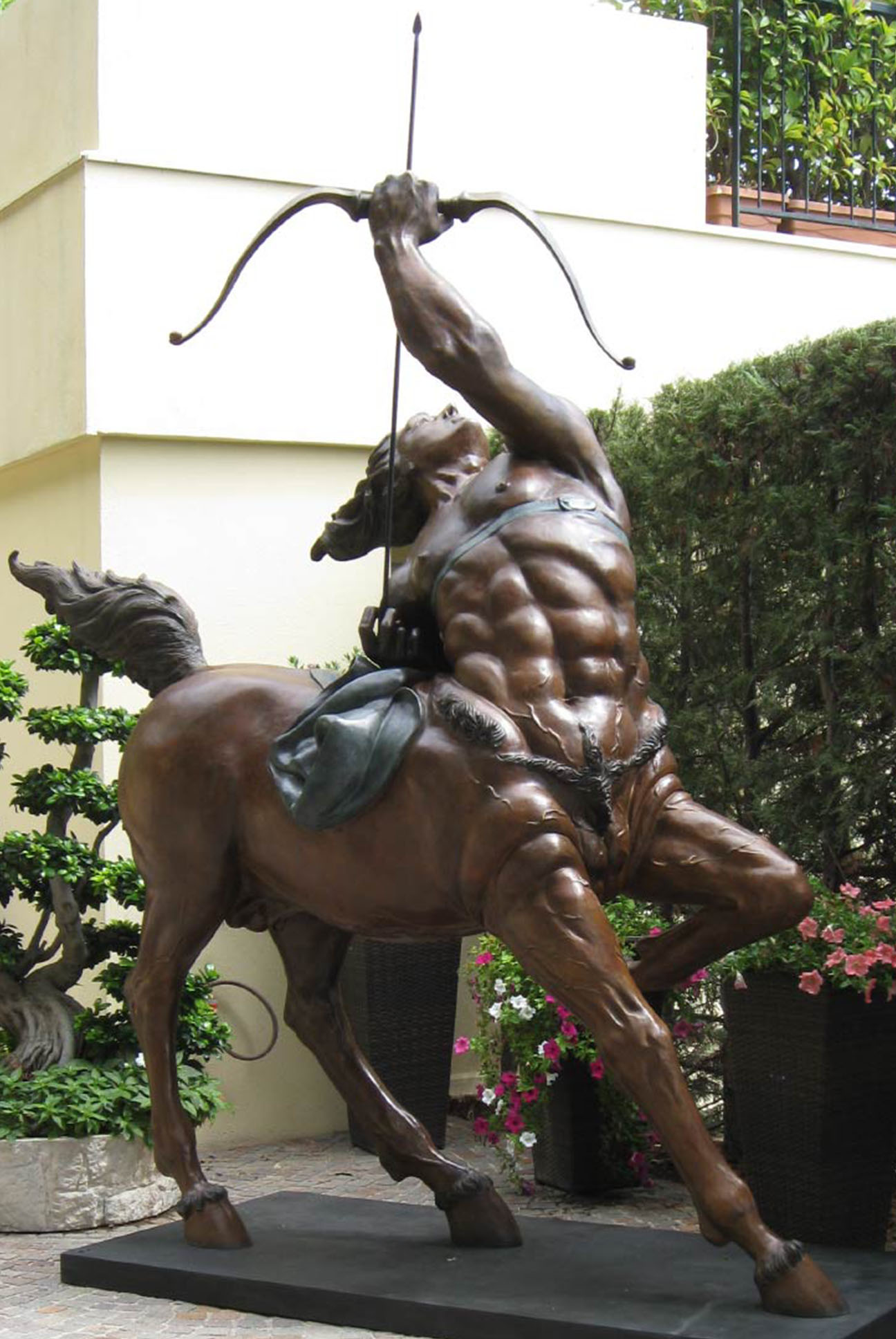 ALESSANDRO ROMANO
"Sagittario"