The Pillar of History and the Tequesta Family
1995
Patinated bronze
–
Brickell Avenue Bridge Miami (USA)
Located in 1995 at mid-span of Miami's Brickell Avenue Bridge, which links downtown to the Financial District of Brickell, the stunning monument of Cuban artist Manuel Carbonell represents one of the largest bronze monuments in the state of Florida.
Made out in bronze in our workshops, the huge project of 16 meters tall and over 5 tons consists of a colossal bronze column of 11 meters with a diameter of over 1,2 meters on which a bas-relief illustrates a narration of the life of the Tequesta Indians, Miami's first inhabitants.
At the top stands a 5 meters high sculpture, "The Tequesta Family", portraying an Indian Tequesta warrior pointing an arrow towards the sky with his wife and son beside him.
16 bronze bas-reliefs in honor of the pioneers and fauna of Miami and Florida placed in the support piers at the base of the flagpoles complete the project.
The Foundry worked closely with the artist at every stage: from enlargement, development and assembly to patination to assist in the creation of this incredible project.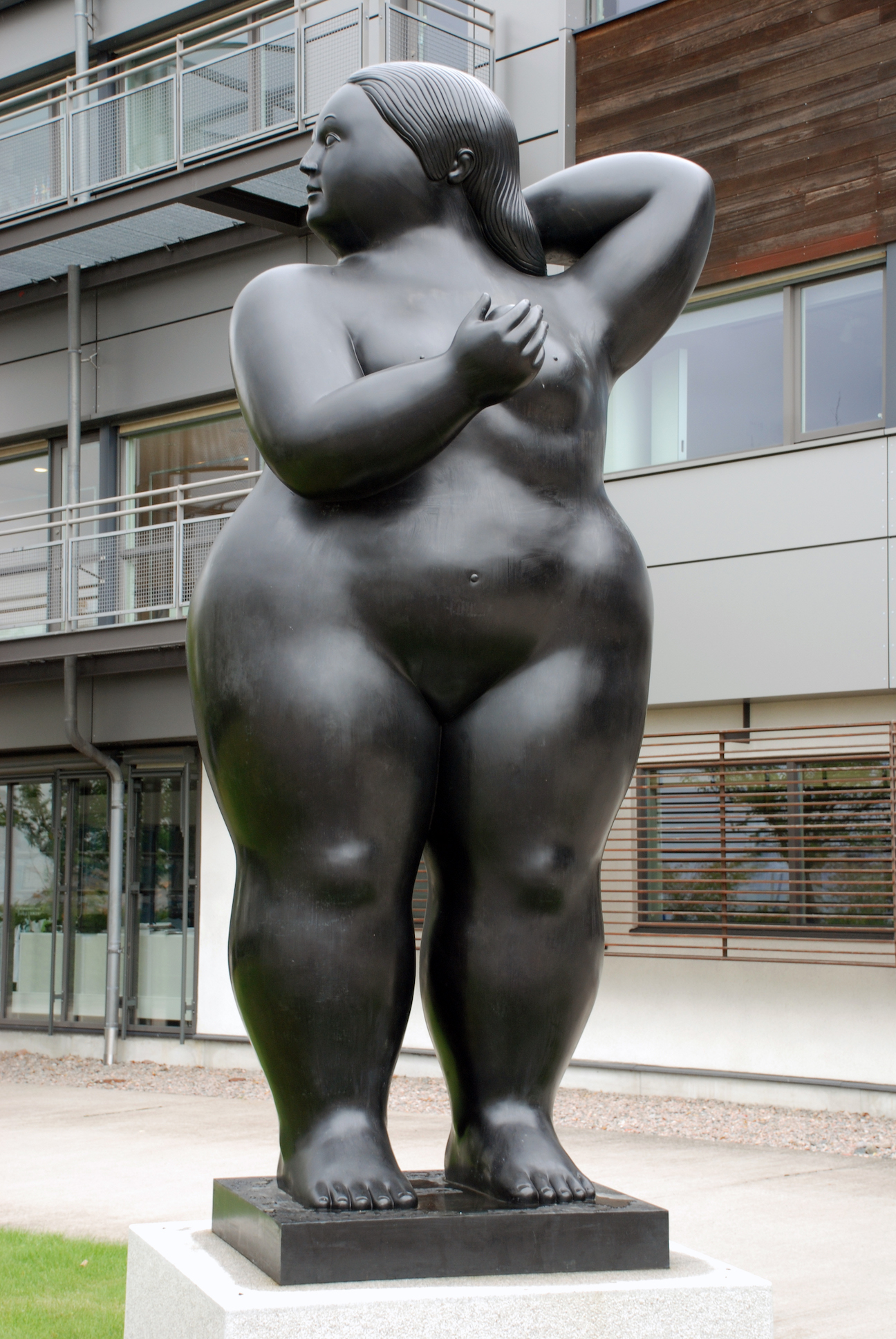 FERNANDO BOTERO
"Naked Lady"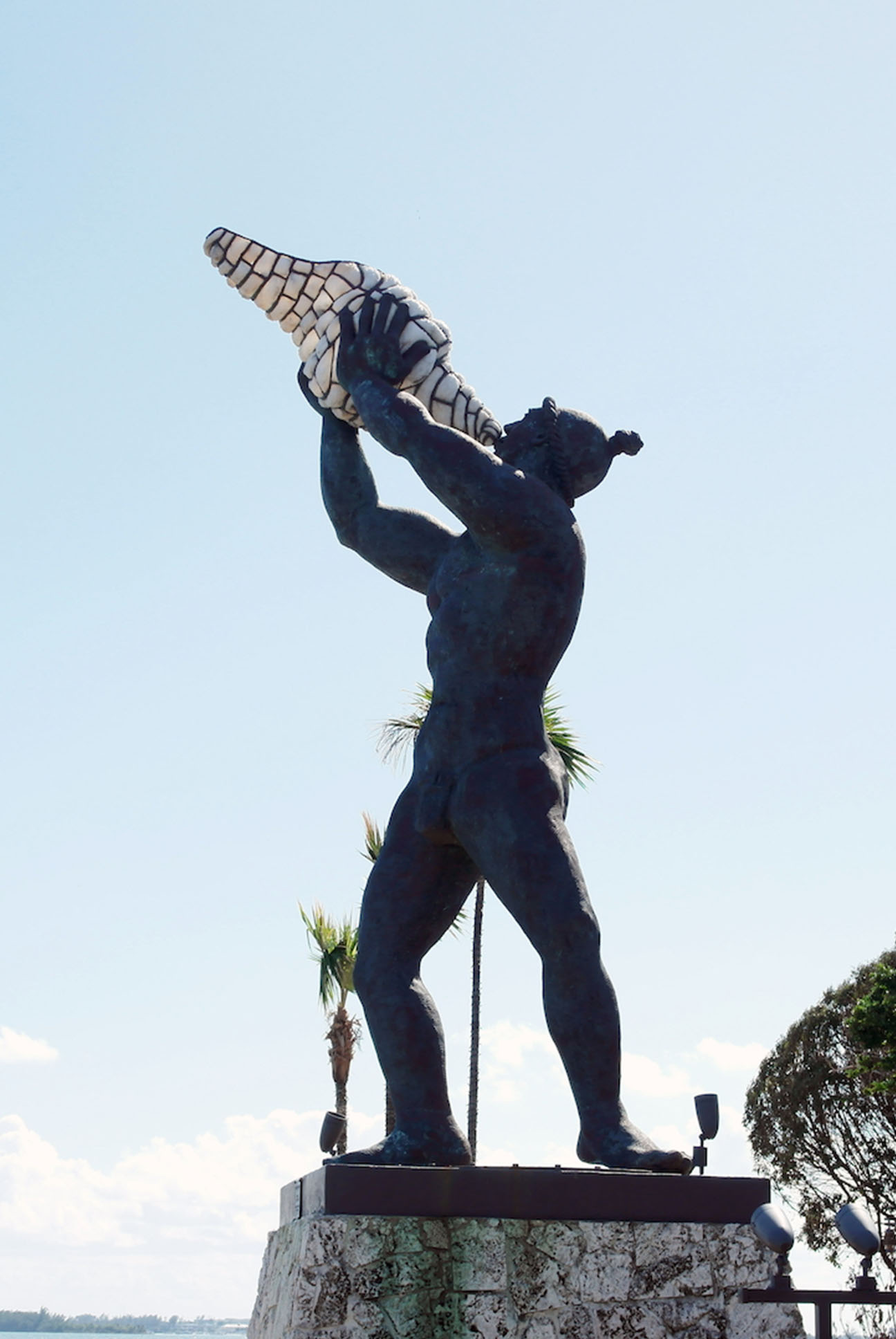 MANUEL CARBONELL
"El Centinela del Rio"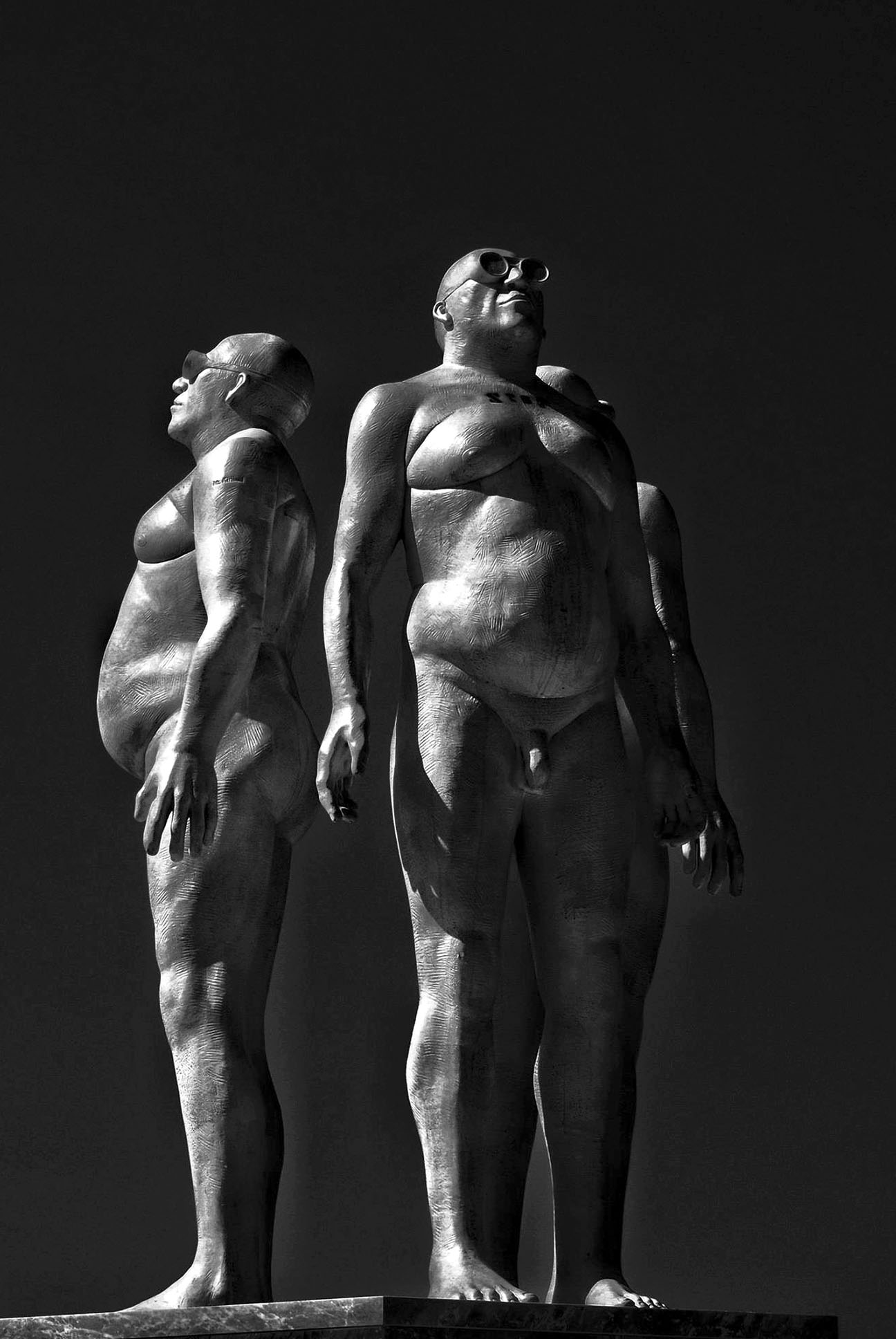 EMANUELE GIANNELLI
"Mr. Kiribati"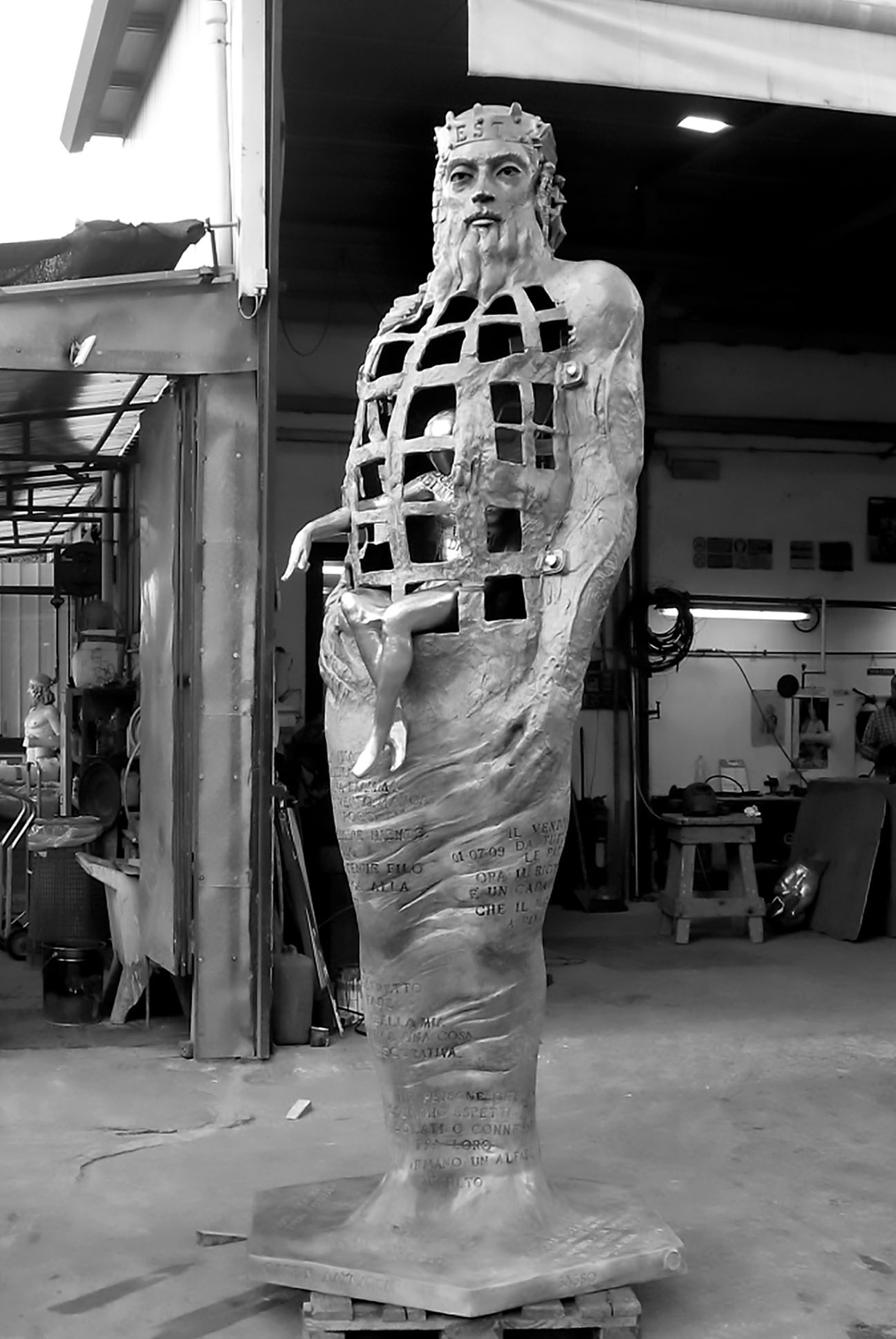 ALFREDO SASSO
"Il grande Re"